Quadcopter Drone Mini
【Ultra safe – an ideal gift for kids or beginners】 Have no idea about choosing new toys for your cute child? Want to buy a drone, but are worried that playing indoors is too big? What do you say to checking out this ATTOP's newly released A11 toy drone. Since safety is paramount when playing, our careful propeller protection design can not only protect our propeller from a collision, but also save you from the worry of cutting your baby's hands or scraping your precious furniture.
【Easy to manage – Quick start】 Have you lost interest in playing and don't know how to work? The A11 drone can save you trouble! The single-key automatic pairing and flight / landing functions allow you to start quickly without having to hold the user manual and scratch your head. (Many drones need manual adjustment.) After taking off in the air, you can lock the micro drone in height and move it to a horizontal position by pressing the altitude hold button. After the qualification, you can unlock more features.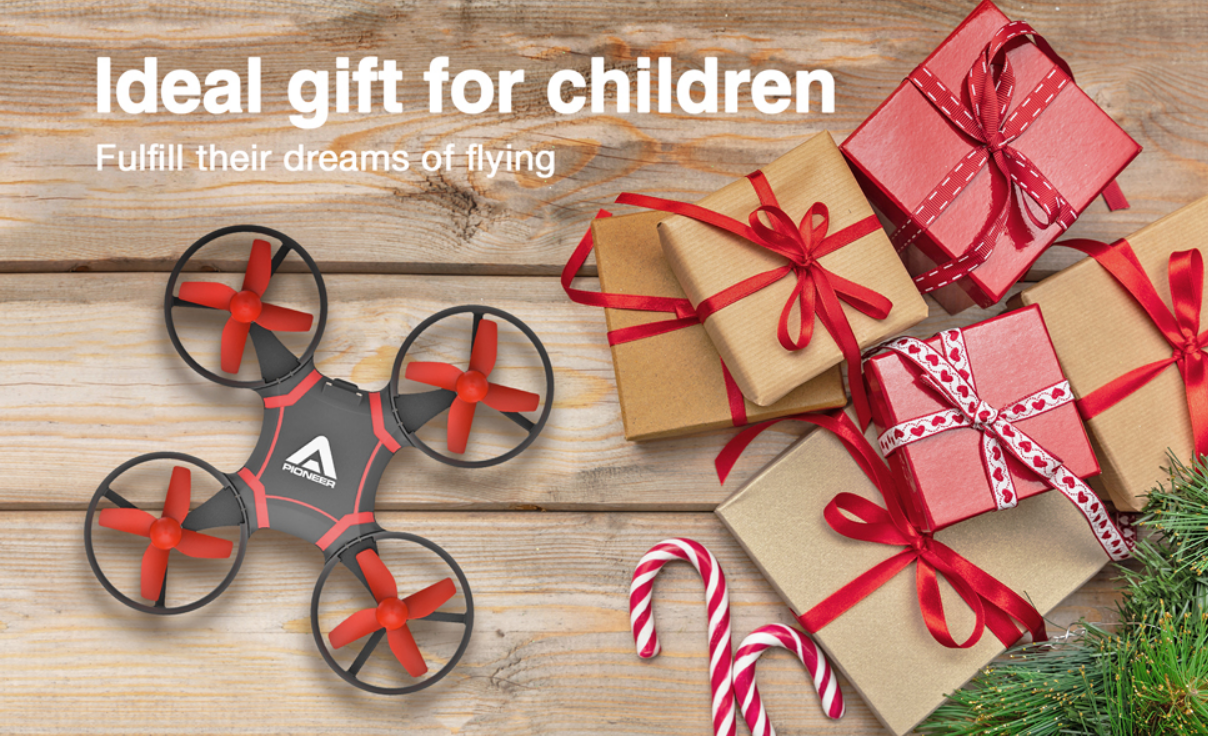 【Advanced Function – Enjoy More】 Even though it looks very small, the function of the A11 drone designed for children is very practical and complete. 1. Shake to fly. Once the frequency adjustment and calibration is complete, the A11 children can be thrown horizontally into the air to launch the drone. The small drone automatically unlocks the blades and flies in the air. 2. Both speed modes meet different needs. 3. Making 3D 360 degree cool flips makes the flight more fun. 4. Headless mode etc .. More fun to explore!
【Triple durability – 3 batteries flight time up to 21 minutes】 Have 3 batteries in the package, the flight time of the A11 children drone will be extended to 21 minutes. Because the fuselage is so small, the operating time with a single battery in the industry is only 5-6 minutes. So, to meet the needs of longer play time, we have equipped the A11 mini-drone for kids with three batteries for you! (3A batteries are used in the remote control and unmanned batteries are rechargeable.)
Don't worry about losing – LED and low battery alarm With that in mind, we've created two good features. One of them is a low battery signal. This means that when the remote control battery emits an alarm signal that it cannot fly, you must return the children's drone home. Another is the LED design. Lights on both ends of the drone are lit to make it easier to determine position during flight.